Professional Development
Your Path to Leadership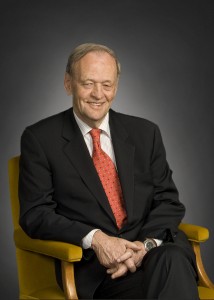 As a part of our ongoing commitment to the professional development for the FI Community, our annual Spring Tune Up event is a chance for financial officers to come together, share a meal and hear from inspiring and informative speakers.
The 2017 Spring Tune Up, Your Path to Leadership, will be a free full-day event for members (8:00AM – 4:00PM) on June 7 at the Shaw Centre in downtown Ottawa. It will give members of the FI Community the tools they need to take initiative, persevere within a leadership role and build the necessary skills they need to advance in their careers.
Our keynote speaker, The Right Honourable Jean Chrétien, Canada's 20th Prime Minister (1993 – 2003), will bring insights from his accomplished career to discuss the universal themes that affect the world community. As a part of Spring Tune Up 2017, he will deliver an address that tackles the issues that impact the world and demonstrate how leaders can make a difference in their societies to ensure a better global future.
Prime Minister Chrétien will be followed by:
Jen Shirkani, expert in emotional intelligence;
A CFO panel on leadership with Johanne Bernard (Justice), Andrew Francis (Canadian Heritage), Claude Rochette (DND) and Arun Thangaraj (Global Affairs);
A special announcement from the Office of the Comptroller General; and
David Coletto, CEO of Abacus Data and expert on millennials in the workplace.
Spring Tune Up is free for ACFO members. To register for the event or for the live webcast, please contact Lauren Doty at ldoty@acfo-acaf.com. For in-person attendance, please indicate any dietary restrictions as breakfast and lunch will be served.
Previous Spring Tune Up events