Comptrollership Training Centre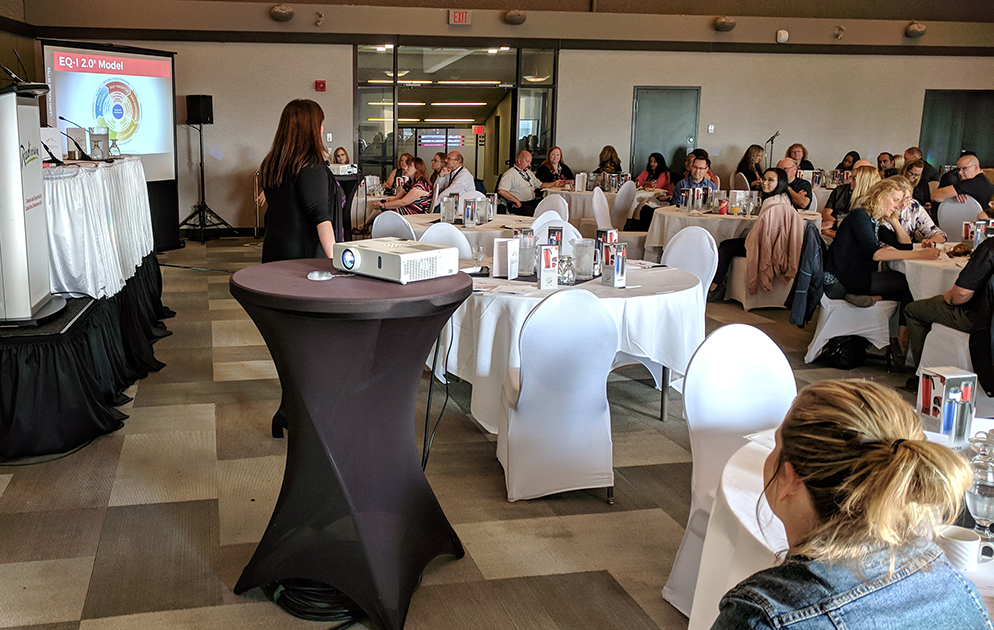 Member price: $290 plus taxes
Non-member price: $350 plus taxes
7.0 CPD hours
8:30 am – 4:30 pm ET
Leading with Emotional Intelligence offers a comprehensive learning experience for professionals to learn, practice, and implement specific tools and tactics to build their leadership skills in emotional intelligence (EQ). Attendees will walk away with a deeper understanding of their soft skills and those of their peers, which ultimately leads to impacting and improving their self-perception, communication, interpersonal, decision-making and stress management skills.
The course will also include a personal EQ assessment, a highly useful tool for participants to gauge their strengths and development areas before addressing the topic in a group training environment.
The following four parts will be facilitated over the full-day workshop that focus on:
leadership implications of EQ;
the 15 competencies of the EQ-i 2.0® model, the world's leading emotional intelligence assessment tool developed by MHS (Multi-Health Systems);
enhancing your own EQ competencies; and
tips on how to apply and integrate these concepts in your work.
Note: This course and its materials will be provided in English only. However, assessments can be administered and delivered in French and the course instructor is bilingual.
Upcoming dates
Online dates

January 12, 2021
February 9, 2021
Additional dates and languages may be announced throughout the year. Refunds or transfers will be accepted up to 48 hours before the course. No-shows or cancellations within 48 hours of the course will not be refunded.
Got 12 or more people in your team, branch or department interested in a course? We're happy to add additional cohorts just for your team. We can customize the material with examples from your department and work with you to find the best possible date. Contact Joe Boughner (jboughner@acfo-acaf.com) to learn more!
About the instructor
Lauren Doty, PPCC, BA (Honours, Communication Studies), ACC (In Progress) has been with ACFO-ACAF for more than five years, currently as Acting Manager of Membership Engagement. Lauren's familiarity with the work done by public service finance professionals makes her uniquely qualified to deliver this sought-after training. In addition, she is certified to facilitate the EQ-i 2.0 model® and has already delivered emotional intelligence training to hundreds of public service finance professionals. She is also pursuing an Associate Certified Coach (ACC) designation from the International Coach Federation via the Professional and Personal Coach Certification (PPCC) from Concordia University.