Comptrollership Training Centre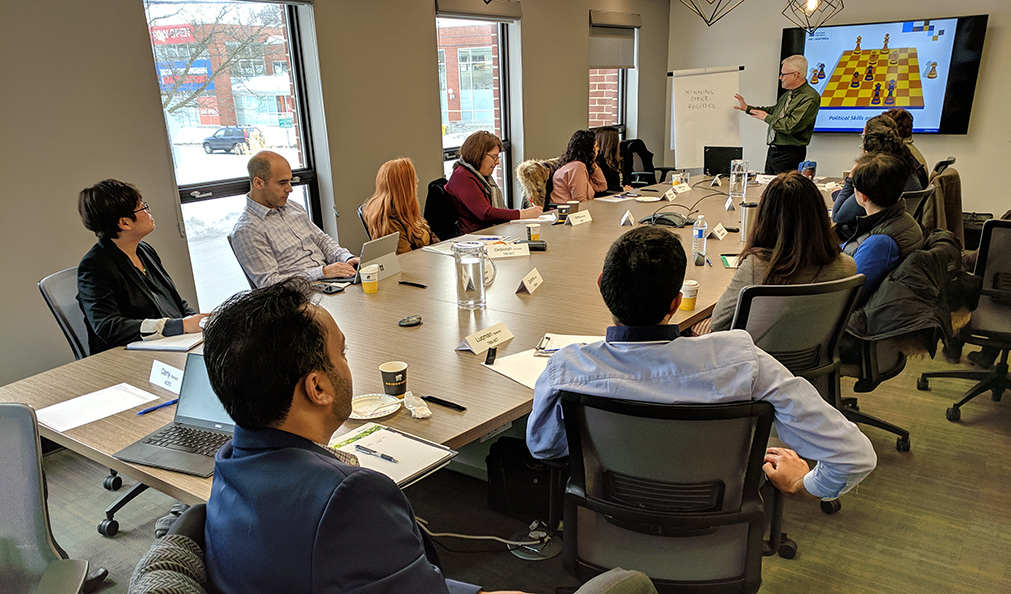 Political Skills: Increasing the Impact of Your Influence is suitable for professionals at all levels looking to increase their impact and position themselves well on their career path. Participants will be able to:
network with different FIs from other departments;
complete a quiz to learn their political influence style;
understand and recognize the styles of other 'political players' in their environment;
understand the political position that best advantages them;
effectively and ethically influence people with whom they interact;
have their recommendations accepted and interests of their group defended; and
apply their newfound skills toward achieving a promotion.
In a recent feedback survey, one FI participant said the most useful aspect of the course was, "very practical information that can be easily applied in the workplace."
"It was very engaging, dynamic, well-structured, and enjoyable," said another participant.
Dates and locations
August 14, 2019 – National Capital Region (English) – Register here

$490 plus tax for ACFO-ACAF members
$650 plus tax for non-members

August 15, 2019 – National Capital Region (French) – Register here

$490 plus tax for ACFO-ACAF members
$650 plus tax for non-members
Additional dates and languages may be announced throughout the year. Refunds or transfers will be accepted up to 24 hours before the course. No-shows or cancellations within 24 hours of the course will not be refunded.
About the instructor
Pierre Lainey, C.Adm., CMC, CHRP, MPsy, MBA, has more than 25 years of experience as an executive trainer, author on leadership and lecturer for HEC Montréal's certificate programs, where he teaches organizational leadership and political skills. His recent seminar on power and influence held at ACFO-ACAF in Ottawa in February received an exceptional overall rating of 4.9 out of 5. "Pierre's presentation skills are wonderful. He is so animated and it was a joy to experience his enthusiasm," said one participant.