Spring Tune Up
Keynote: The Right Honourable Brian Mulroney – Armchair discussion on trusted leadership
As Prime Minister, Brian Mulroney brought Canada to the forefront of the West. He aligned with President Reagan and Prime Minister Thatcher to create a Western triumvirate, ushering in both global transformation and domestic prosperity. As leader of a country whose survival depended on trade, Prime Minister Mulroney was one of the architects of today's global economy. Charming, humorous, insightful, informative and a distinguished world leader, Prime Minister Mulroney is the architect of international commerce who transformed Canada into an economic and political influence in the world.
Keynote: Spencer West – No Can't, No Won't, Only How: Overcoming obstacles to make a difference
The life of visionary and activist Spencer West has been marked by both obstacles and triumph. After losing both legs from the pelvis down at the age of five, he entered a world that might have easily defeated him. Instead, he tackled challenge after challenge, learning to navigate in a world set against those with disabilities. His many accomplishments and lessons learned along the way, led him to discover the techniques business leaders, professionals, educators and young people can use to redefine possible in their own lives and careers.
Sylvain Boudreau – Le Moi, Inc: Building a personal brand
Considered one of Quebec's best public speakers, Sylvain Boudreau has been travelling the country since 1994, introducing audiences to the inner workings of performance and personal branding. His enthusiasm and energy make him a sought-after expert on branding and the importance of a positive attitude in the workplace.
Debra Fine – How to build business relationships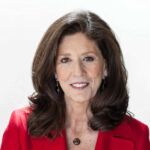 Once a self-described "shy, tongue-tied 'enginerd,'" Debra Fine is an internationally-recognized keynote speaker, trainer and best-selling author. Debra authored the best-selling books "The Fine Art of Small Talk How to Start a Conversation, Keep it Going, Build Rapport and Leave a Positive Impression" and the most recent in the Fine Art series: "The Fine Art of Big Talk: How to Win Clients, Deliver Great Presentations, and Solve Conflicts at Work." Her presentations at ACFO-ACAF Regional Tune Up events earned rave reviews for their mix of humour and practical advice.
Arun Thangaraj – Becoming a trusted advisor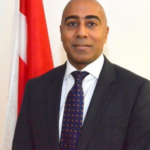 Arun Thangaraj has over 20 years of experience in the federal government. In 2011, he joined the former Canadian International Development Agency (CIDA) as Deputy Chief Financial Officer. In 2013, Arun was the recipient of the Queen's Diamond Jubilee Medal for his contribution to the public service of Canada and to his community. In 2015, he was appointed Assistant Deputy Minister and Chief Financial Officer of Global Affairs Canada (GAC). In this role, he is responsible for all aspects of corporate planning, finance and information technology for the Department.