Our groups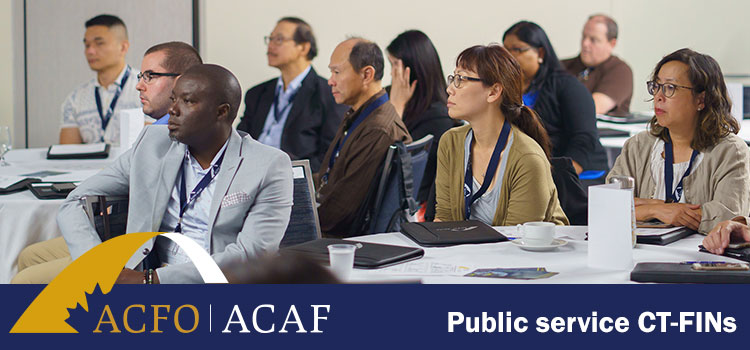 CT-FINs, formerly known as FIs, work in the federal public service in roles such as accounting, forecasting, costing and financial management advising. There are more than 4,800 CT-FINs represented by ACFO-ACAF, spread across more than 70 departments in the core federal public service and across Canada.
CT-FINs became represented by ACFO-ACAF in 1989. The FI group had previously been represented by the Financial Administration component of the Public Service Alliance of Canada. In 1988, a group of FIs led by ACFO-ACAF's first president, Merdon Hosking, established a separate association to represent the specific interests of the financial management community.
You can find news and resources specific to CT-FIN members below.
Resources
Latest news