Our groups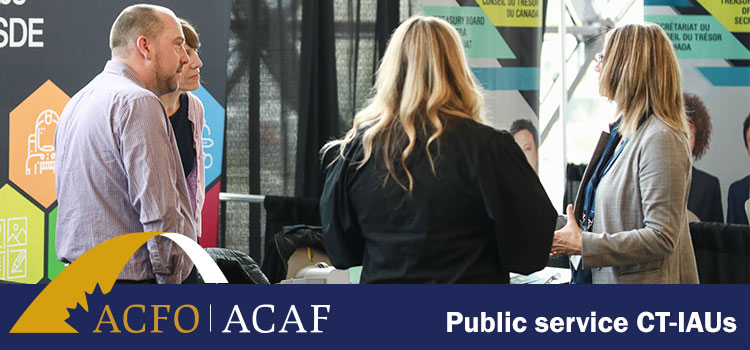 CT-IAUs, formerly known under the AS classification, work in the federal public service in an internal audit function. There are approximately 350 CT-IAUs represented by ACFO-ACAF, spread across several departments in the National Capital Region and across Canada.
Previously represented by the Public Service Alliance of Canada, CT-IAUs became represented by ACFO-ACAF in 2019 when the Comptrollership (CT) occupational group was created by the Government of Canada. The occupational group also consists of CT-FINs (former FI classification) and CT-EAVs (former AU classification) in the core federal public service.
You can find news and resources specific to CT-IAU members below.
Resources
Latest news