Comptrollership Group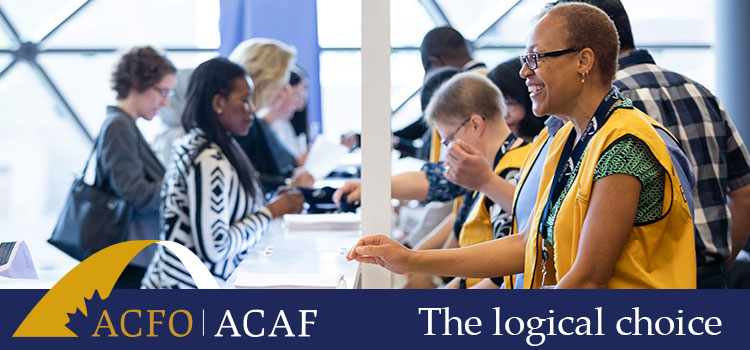 Starting in March 2019, FIs, AUs and a select group of internal audit employees will be joined to form the new Comptrollership Group (CT).
This exciting development recognizes all three of the core comptrollership occupations in one community, creating better opportunities to advocate for and represent the professionals who perform such a vital function in the federal public service. As a result of this change, the Federal Public Sector Labour and Employment Board will need to confirm which union will represent the new CT Group.
As the established voice for comptrollership professionals in the public service, ACFO-ACAF is the obvious choice to represent the new Comptrollership Group and we are filing an application to do just that.
So what now?
Complete a membership card indicating you choose ACFO-ACAF as your bargaining agent
All CT employees, including FIs, should print, complete and sign a copy of the membership card (PDF) and mail it to the following address:
ACFO-ACAF
193 Richmond Road
Ottawa, ON  K1Z 6W4
Please note that scans, copies or faxes will not be accepted by the Labour Board and only the original will be accepted.
To learn more about membership cards and their importance, click here.
Learn more about the CT Group and why ACFO-ACAF is the logical choice
Read our frequently asked questions
Read this one-pager to better understand why ACFO-ACAF is the right choice for the CT Group (PDF).
Hear directly from members why they are proud to be represented by ACFO-ACAF (YouTube Video).
Read our "Value for money" report that shows how ACFO-ACAF delivers the best return on your dues investment (PDF).
Check out our most recent annual reports to learn more about how we serve our community:
And soon…
Vote for ACFO-ACAF should a certification vote be held by the Labour Board.
Encourage your colleagues in the FI, AU and Internal Audit groups to do the same.
In the meantime, if you have questions, please contact Scott Chamberlain (schamberlain@acfo-acaf.com).