Comptrollership Training Centre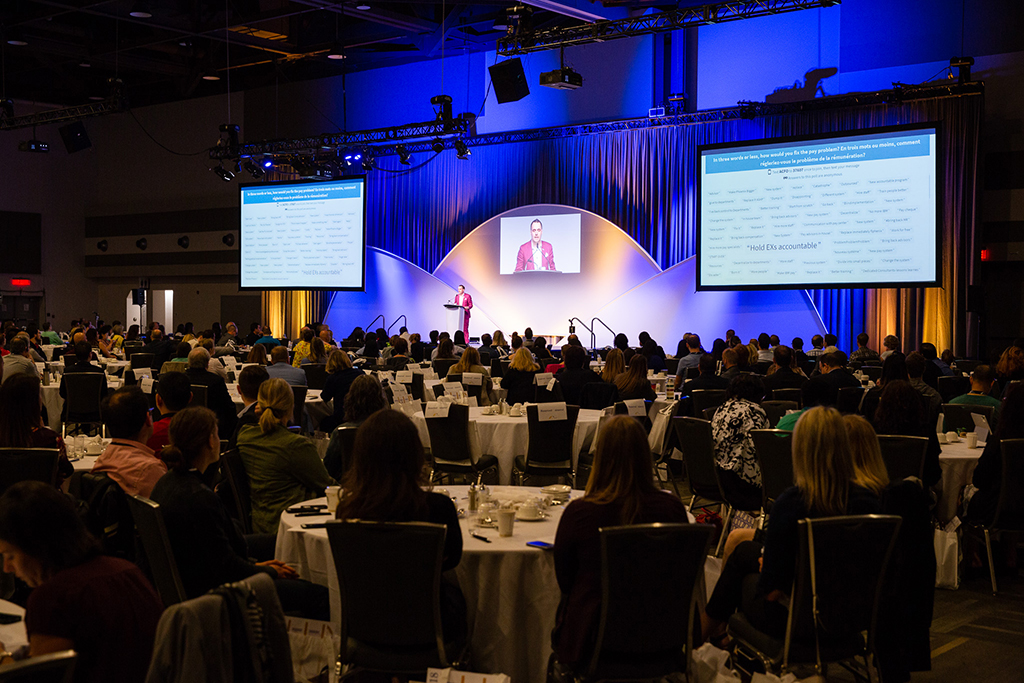 The annual Spring Tune Up development day is ACFO-ACAF's flagship professional development event. Hosted at the Shaw Centre in downtown Ottawa, Spring Tune Up has featured high profile speakers such as Prime Minister Jean Chrétien, astronaut Chris Hadfield, Olympic champion Clara Hughes and national broadcaster Peter Mansbridge.
The 2019 event is being held on June 4, 2019, and will feature Manjit Minhas, star of CBC's Dragon's Den, author and futurist Martin Ford and personal finance expert Preet Banerjee, among others.
Spring Tune Up is an exclusive event for ACFO-ACAF members and registration is free thanks to funding from the Joint Career Development Program.
Learn more about Spring Tune Up at https://www.acfo-acaf.com/professional-development/spring-tune/.